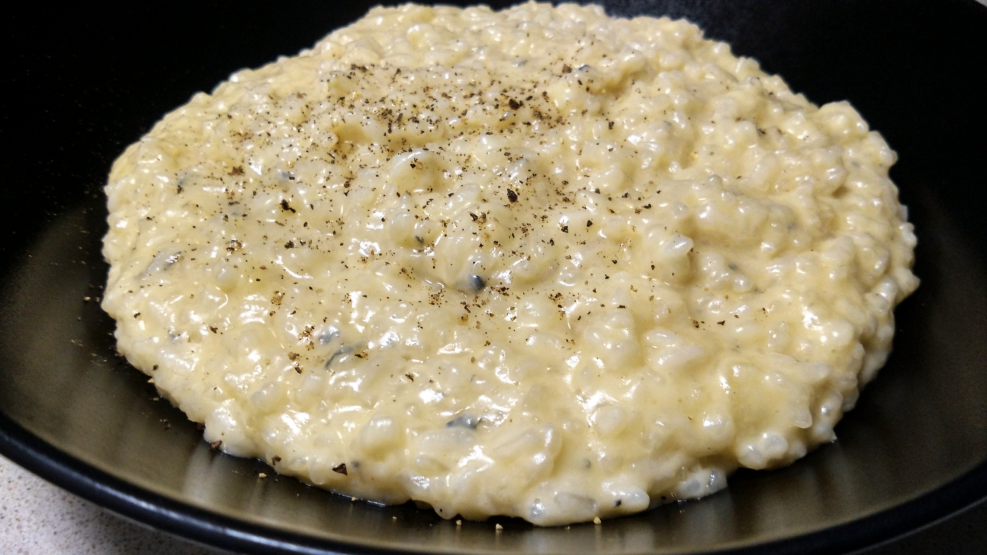 Ingredients:
50 gr butter
320 gr Carnaroli rice
750 gr of chicken stock
70 cl dry white wine
14 sprays of Garlic natural extract Turci
MioSal Turci (to taste)
18 sprays of Truffle infusion Turci
1 tablespoon EVO olive oil
White pepper (to taste)
Preparation:
Bring stock to a boil, then turn off the heat. Heat a sauté pan over medium heat until hot.
Add the butter and EVO olive oil along with 10 SPRAYS OF INFUSION OF WHITE TRUFFLE TURCI and heat until they start to shimmer.
Now add 14 SPRAYS OF GARLIC NATURAL EXTRACT TURCI and the rice. Cook and stir over medium heat until the rice is translucent around the edges, about 2 minutes. Add MIO SAL TURCI , white pepper and cook until dry.
Continue adding 1 cup of broth at a time, stirring until most of the liquid is absorbed before adding the next cup. You may not need to use all the broth.
The finished risotto should be creamy, but the rice should still have a crunchy texture. Total cooking time is around 20-22 minutes.
One the rice is at the proper texture, stir with extra butter or parmesan cheese. Taste and adjust, if necessary, with MIO SAL TURCI and pepper.
Before serving, garnish with 2 SPRAYS OF INFUSION OF WHITE TRUFFLE TURCI PER DISH and serve immediately.